No Destination is too far for our company to deliver. We are able to deliver all around the world, from Africa to Australia and USA to New Zealand, and we offer competitive rates.
There are many options when being shipped, we can arrange for a container to be left at your property or if you do not have the room we can have it delivered to our warehouse. We take care of all the wrapping, packing and loading therefore taking the stress away from you.
There are two ways of shipping.
Container
Containers range in size from 20ft to 40ft and are for large household moves depending on the size of your property. Once the container is loaded it is then sealed with a unique seal number (which will be checked at both docks), it will then be sent to the docks to be loaded on the next available vessel and shipped to residence.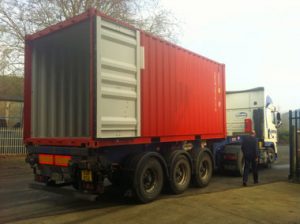 Groupage
With groupage, if you do not have enough items to fill a container, you can combine your items with another customer and the cost will be split accordingly. Each shipment will be labelled individually so there can be no error.